Spray Foam supports indoor air quality while blocking air infiltration.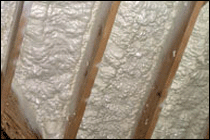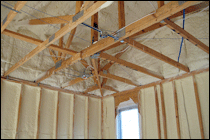 Welcome to Mouton Insulation Service
Specializing in all insulation services, we've built our reputation from the ground up. We provide a high standard of workmanship and service on all jobs and settling for nothing less than the best, we strive to live up to our motto of quality without compromise.
We are a full-line residental and light commercial insulation contractor. We do new construction or existing. We insulate attics, walls, floors, rooflines, metal buildings, etc. We install urethane spray foam, a non-expanding wall foam for existing homes, fiberglass blown, batts, BIB System, Cellulose blown, wall spray, and drill-n-fill.
Greatly improves the comfort of your home while saving money on heating & cooling cost!
Call 409-769-7766 for FREE Estimate TODAY!



SPF Insulation can seal your home from air and moisture intrusion, save on costly utility bills and can protect your family's health from dangerous mold exposure.